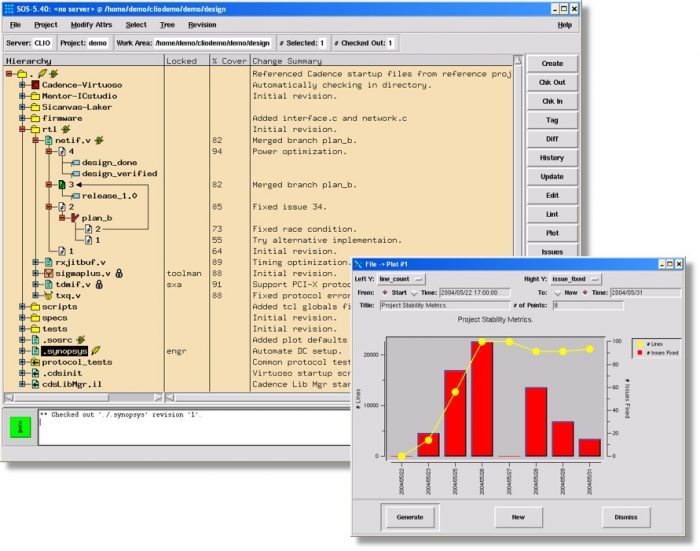 Category: Design Data Management & IP Reuse
SOS Digital is built on the powerful SOS7 design platform from ClioSoft, to meet the unique requirements of semiconductor design teams. The requirements of SoC designs – design complexity, different EDA tools from numerous vendors, extremely large binary tool databases and a complex design flow – is quite different from the needs of the software teams, and cannot be met by the tools commonly used in the software industry.
With its distributed and fault tolerant architecture, SOS7 from ClioSoft enables design teams to collaborate across geographically dispersed design centers without compromising on either performance, security or robustness. It provides a flexible platform, which can be easily customized to meet the requirements of any design flow. Design teams can quickly create custom handshakes to establish their own hand-off protocols for notification or set triggers to run scripts to validate design hand-offs.
For hardware digital engineering teams
Reference and Reuse IP
Branching and Merging
High performance Remote Site collaboration support
Flexible search order to create customized workspace
Integrated with bug tracking system like Jira, Trac, Bugzilla and Fusion forge