Category: Cable and Wire Harness
Vendor: Concept Engineering
Visualization Platform to Accelerate Automotive and Aerospace Development, Manufacturing and Service
Modern automotive and aeronautical electronic system complexity has exploded, creating a major problem for development teams and service operations. Engineers and technicians waste hours trying to find critical information on unfamiliar systems, using incomprehensible documentation or CAD displays. This has a significant impact on product quality, maintenance and schedules.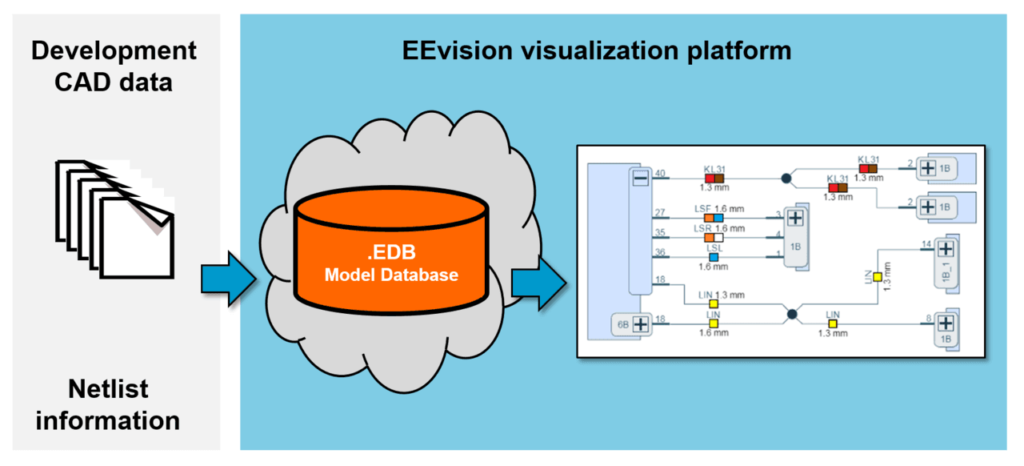 EEvision is an online visualization solution that easily renders schematics of circuits, wiring harnesses and component attributes specific to individual development and maintenance situations. Taking original CAD data as input, schematics are automatically rendered and explored on-the-fly, allowing complex systems to be easily and quickly understood. Google-like search features allows precise information to be extracted from huge data files and displayed in an easy-to-understand fashion.
Unlike development CAD systems and paper maintenance manuals, incremental schematics reduce the clutter of unnecessary detail, while highlighting key data to significantly accelerate development and debug. The views can be modified and transformed as the engineer moves around the system, with important information actually displayed on the schematic, for example, power distribution, component detail, and other nomenclature. The EEvision online search capability can extract all components from a model database associated with specific vehicle functions, e.g. "interior lighting," to create and display a complete schematic diagram on-the-fly.
Supporting Model-Based E/E Development
Abstraction is inevitable in automotive and aerospace design, driven by the rapid technological pace of the environment. Semiconductor industry experience shows that abstraction needs to be tempered with solutions that allow engineers to maintain a connection with the real electronics. This leads to a combined methodology where abstraction is used to describe functionality, while smart automated circuit visualization provides easy system analysis and debug.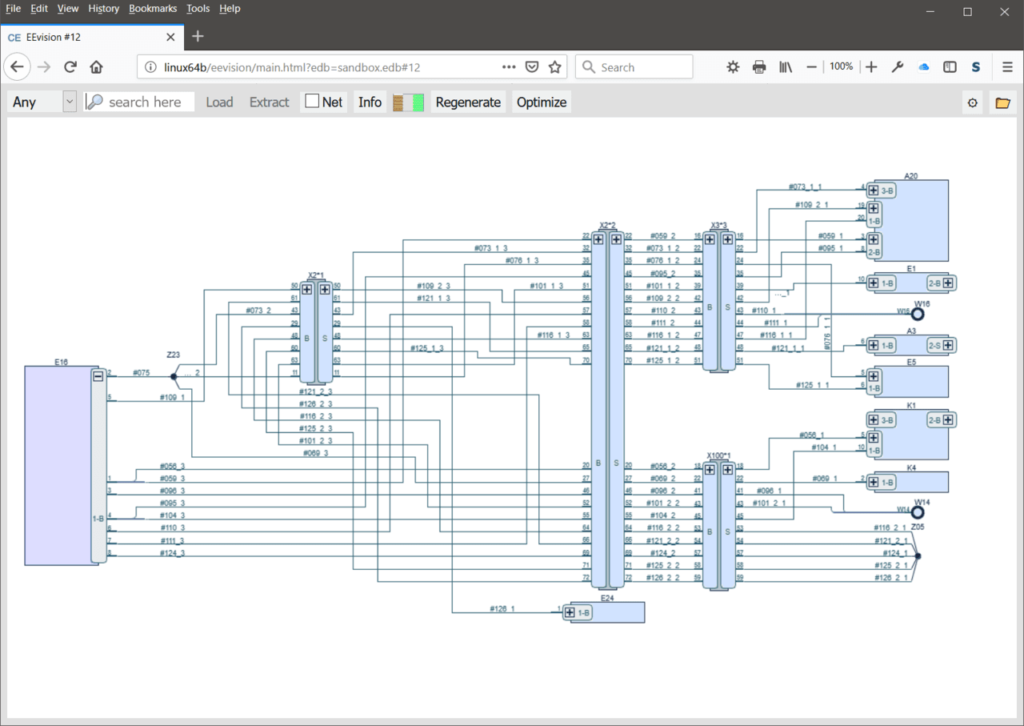 Availability:
The EEvision platform is available for Windows, Linux or as Cloud-based application, delivered over the Internet (or Intranet) using standard web-browsers. This allows easy user access from any network-enabled device and location without complex installation or software licensing.